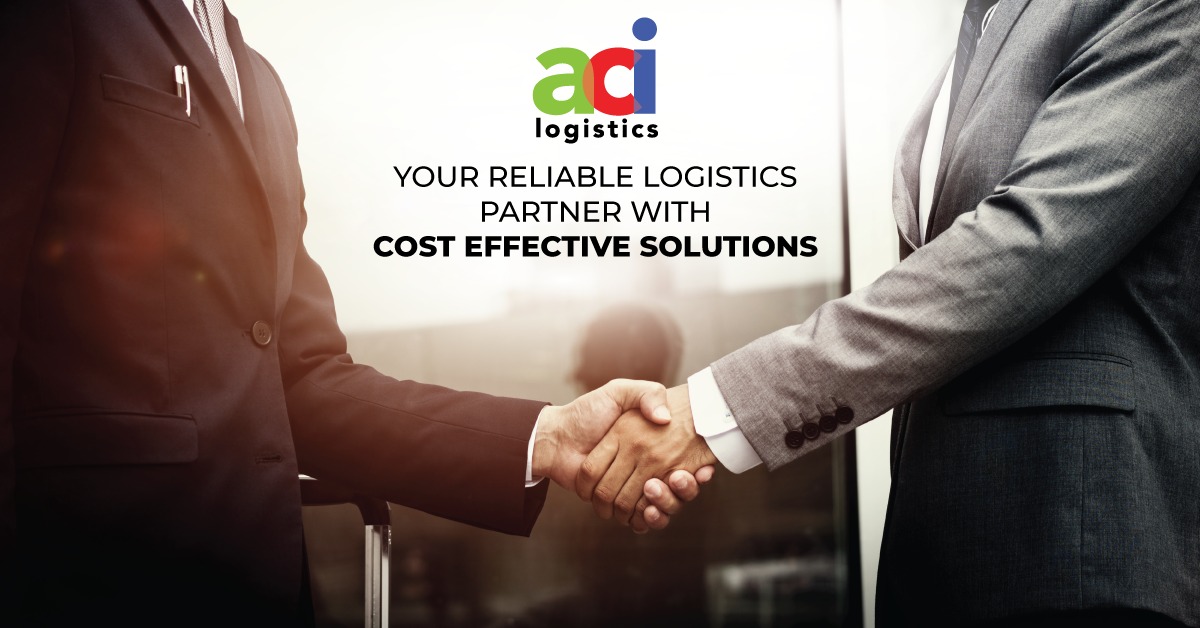 Purchasing, be it raw materials sourcing or end-customer retail, is not limited by location.  Getting your customers the right product in a short time, no matter where they live, is a key component of good customer service. Hence, the right logistics and supply chain can make a huge difference to any successful retail business.
When it comes to comprehensive, end-to-end logistics solutions, ACI logistics has been providing dependable services to small and large organizations for nearly 2 decades. This Dubai-based company has built an international reputation as a logistics partner in the energy, hospitality, automotive, health and beauty, food and beverage sectors. They possess a controlled freighter capacity to Iraq and Afghanistan and have in-house services such as cargo acceptance, warehousing, documentation, cargo clearance. This makes ACI end-to-end logistics solution provider for your international logistics requirement. ACI provides wider freight forwarding services by Air, Sea& Road, so you can reach clients in different countries easily.
Clients aren't limited by where your business is located, as long as you can reach them! ACI has years of experience with cross-border customs brokerage and multi-modal freight solutions. They have an Integrated IT System Services for Inventory Management and a Logistics Ecosystem so you and your clients have end-to-end visibility on your goods & assets. They can offer preferential rates and unique services with a wide network across Africa and the Middle East as they have business interests invested in Air DC, Kenya. In fact, they have been providing complete third-party logistics to small and medium enterprises since 2013.
ACI operates in over 80 countries worldwide, with a head office based in Dubai, UAE, and branch offices strategically located in Washington DC, Kabul and Nairobi.. It has partnered with many accredited NGOs, charitable organizations, and private entities to provide relief supplies and aid to communities affected by civil and natural crises in the Middle East,
Africa, and Asia. ACI has been servicing the humanitarian relief sector since the 2000s and has an impeccable reputation of on-time delivery of critical relief cargo in affected areas. It has also worked in hard-to-reach areas like Sudan, Somalia, the Democratic Republic of Congo, Yemen, and Libya, providing humanitarian services for governmental concerns and embassies.
In the retail sector, its value-driven logistics solutions enhanced with its multi-modal, global network for Air, Ocean and Surface provides on-schedule provides on-schedule distribution to retailers or end customers. The supply chain is supported by the tagging and quality checks required to establish a high-quality e-commerce distribution network. For healthcare, industry-specific supply chain solutions that ensure that time and temperature-sensitive products reach their destination safely are necessary. ACI's 8,100 sqm warehousing facilities in Dubai World Central (DWC), is located in a free zone within the precincts of Maktoum International Airport and Jebel Ali port. The infrastructure of the utilitarian facility is appropriately designed to accommodate storage and handling of general cargo, temp controlled/sensitive cargo; valuables; perishable and certain classified DG. Fully equipped with sophisticated material handling equipment, broadband connectivity, the secure facility has a robust WMS, 24-hour CCTV coverage and security. Besides being functional and efficient, it is built with special consideration for the safety and comfort of the workers. The diverse logistic services include material handling; pick packing; labeling; palletizing; re-exporting and door-to-door delivery worldwide.
With Fast Moving Consumer Goods (FMCG), ACIs integration of complete supply chains adds a competitive advantage to your market offering. In-house customs' experts possessing local and international knowledge regarding cross border rules and regulations are available 24/7 to manage all documentation, customs, and cargo clearance issues. This reduces costly delays and ensures quality control of your package. Having round-the-clock dedicated operations' experts on your side ensures that your cargo is received in perfect condition and delivered on schedule across time zones. Web-based logistic support systems for deliverables enable ACI staff and their trading partners to communicate and collaborate on a single platform and have real-time visibility of their order. In the hospitality industry, ACI supports clients to provide the best possible service to their customers for boutique hotels or large chains. The reliable distribution system guarantees transparent and traceable stock levels and delivery routes. Whether temporary, short-term, or long-term storage the storage facilities can accommodate the specialized conditions needed for toiletries and temperature-sensitive goods.
Companies that use third-party logistics such as ACI can benefit from expertise and experience even while they are growing. Its 3PL freight forwarder service will get your goods from the manufacturer or producer to a market, customer, or final point of distribution. In the automotive industry, it provides logistics right from sourcing of raw materials, inbound component assembly, outbound automobiles to customers to aftermarket distribution logistics. Its portfolio of services and solutions to the automotive industry. Whether it's international procurement and logistics or supply chain challenges in the automotive industry, experienced partners such as ACI are an asset to any business. After all, they have the experience of working with various governments and in allied industries as well. As you know, oil and gas logistics require experienced, dedicated services. Its challenges often include extreme weather conditions, remote inhospitable locations, and safety challenges. ACI has over a decade of experience in providing a complete portfolio of onshore and offshore services to the oil and gas and mining industry in the Middle East and African region. The oil & gas, mining, and wind power industries require specialized services that can adapt to ever-changing conditions. The expertise of hands-on professionals will provide you with expert recommendations and strong results.
ACI's business model and infrastructure are seamlessly integrated. They can provide shared resources and centralized warehousing, thus empowering our customers to expand their services in all territories with confidence. Be it 3PL, long/short-term storage, temperature-controlled, ambient storage, cross-trade, combined transport, bulk or project cargo, full or part air charter requirements, cargo consolidation, or door-to-door delivery, they do it all.  They have the experience and expertise to deliver value in their domain. Choosing the correct logistics partner that is an expert in their field helps you to become one in yours.