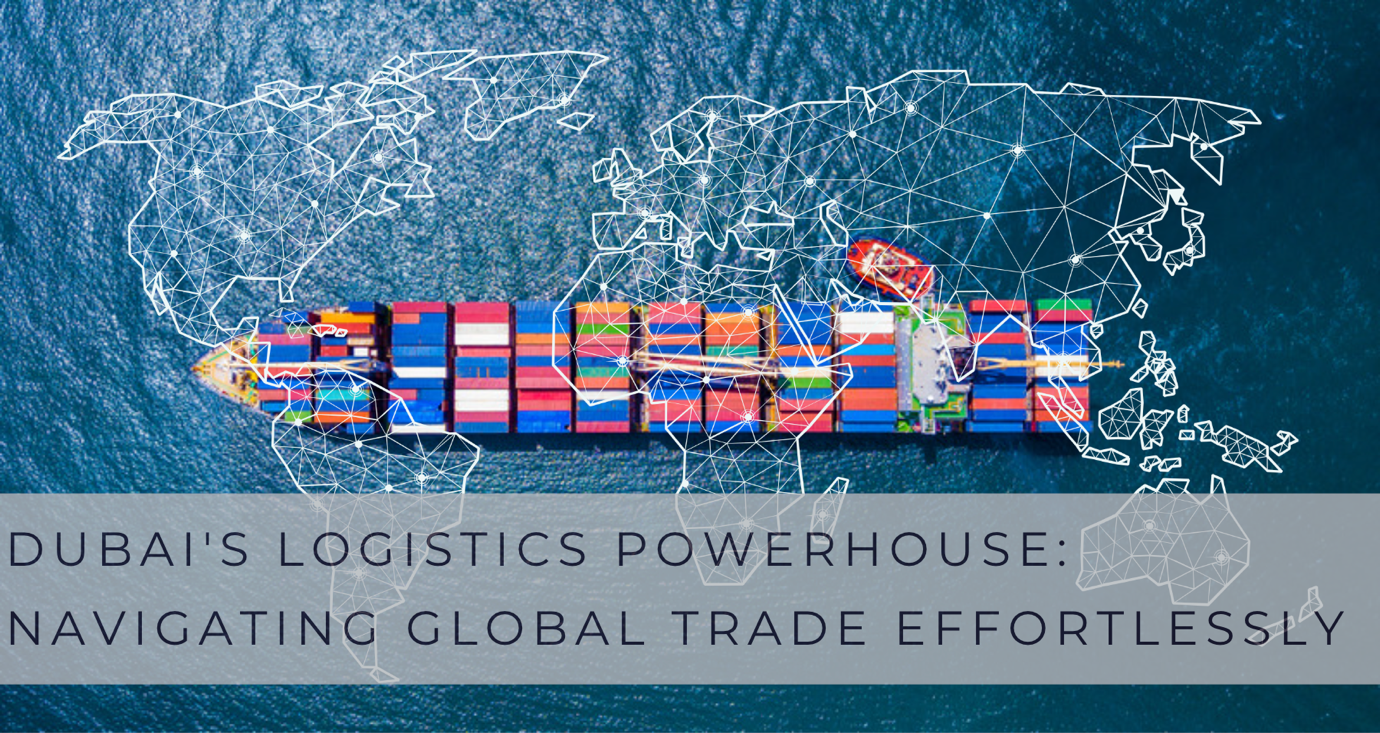 As Dubai has grown to be the international trading hub it has, navigating global trade to profitable success has become more crucial than ever. Despite the interconnectedness of the globe today, it is imperative that both opportunities and challenges be met and managed effectively. ACI Logistics is continuously rising to the occasion of managing trade across the globe for clients across industries.
Besides profit, the goal is to cultivate international cooperation and interdependence amongst nations. There are some key elements to global trade that open the door to both challenges and opportunities. Read ahead to learn more about how international firms manage global trade.
Trade Agreements
Global trade is largely governed by treaties and agreements that set the stipulations & fine print for the trade of goods and services. These stipulations include tariffs, quotas, restrictions on the flow of goods & service and provisions (trade facilitation, intellectual property rights & investment protection).
Trade Blocs
Trade blocs are intergovernmental agreements, usually part of a larger regional intergovernmental accord that allows for an easing of trade between the participants. It removes trading barriers like regulations, tariffs & quotas.
There are 6 major trade blocs in the world; the largest being RCEP (Regional Comprehensive Economic Partnership). RCEP is made up of 15 countries that range from Vietnam and Cambodia to New Zealand and Singapore.
Other trade blocs are USMCA (United States, Mexico Canada Agreement) – this was formerly known as NAFTA, Comprehensive and Progressive Agreement for Trans-Pacific Partnership (CPTPP), The European Union (EU), African Continental Free Trade Area (AFCFTA) and Southern Common Market (Mercosur).
Logistics & Supply Chain
The importance of smooth and efficient global logistics and supply chain management processes cannot be overstated in the realm of global trade. Air cargo services, sea freight shipping, global supply chain management and specialised cargo handling are all key aspects of logistics and supply chain that international firms must invest efficiently into to ensure the highest level of services are provided. They are absolutely essential to ensuring a profitable success to all parties involved.
At ACI Logistics, the utmost care is given to each of our clients by providing a customised and cost effective plan to manage their supply chain needs. ACI is able to provide efficient and reliable services through our key benefits:
Dedicated Account Executives
Online Virtual Assistance
Real time cargo tracking
Cargo Insurance
Certified DGR (Dangerous Goods Regulations) Services
ATA Carnet Services
AOG Shipment Handling
Technology
The continuous emergence of new technologies to be used in the global markets is not limited to its effects on physical goods, but also on digital goods and services. E-commerce and Intellectual Property Rights have indeed become a cornerstone of global trade.
For example, ACI Logistics is continuously leveraging new technologies in its industry to ensure that they are always at the forefront of advancements and provision of the highest level of service to its clients.
Challenges
As many opportunities as there are, we must also acknowledge the challenges that arise when navigating the arena of international trade. There are some countries who will actively try to hinder competition across industries by putting up barriers such as tariffs and quotas that do not lend to the idea of free trade amongst nations.
Regulations naturally vary among nations, however there are countries whose regulations are so complex that they become an actual deterrent to nations or even individuals looking to expand their markets. Overly complicated regulations add to the cost and time of conducting business.
Along with the digital advancements that work to the advantage of connecting goods and services across the globe comes the issue of intellectual property and how to protect it. Online piracy and counterfeit goods are a significant and continuous concern.
A challenge that is, unfortunately, not in the control of any entity is disruptions to the supply chain. The most relevant example today is during the COVID-19 pandemic. Other disruptions include political tensions and natural disasters.
One issue that is perhaps relatively new to the international market is Ethical & Environmental concerns. Increased awareness leads to increased demand that business be conducted in an ethical and sustainable manner.
Strategies to Overcome Obstacles
While the challenges to global trade are substantial, there are approaches that can be taken to mitigate them. Comprehensive market research is key to not only understanding the consumer market but also the playing field in which an entity operates. Knowing and understanding regulations and also cultures is key to the success of any transactional relationship.
Another way to reduce the possibilities of complications or barriers is by diversifying not only your market but your supply chain processes as well. This would allow for the decrease dependence on a single party and would alleviate the level of risk.
Staying perpetually updated and informed on changes in regulations and laws around trade is absolutely essential to avoid any financial loss and also legal complications.
Investing in technology that would assist in ensuring your goods and services are being provided and delivered efficiently and correctly is absolutely crucial. It will not only allow you to expand your markets and the reach of your entity but also allows for more transparency in conducting business. While investing in technology, you should also be investing in your people. Human capital must be equipped with the tools and skills needed to navigate the trading world we are currently in. Also, investing in ethical and sustainable methods in production and/or creating of your goods and services will go a long way to building your brand image and reputation among the countless entities in the world.
Contact ACI Logistics
Regardless of the industry and field your company operates in, ACI Logistics has both the experience and expertise to help you navigate global trade both efficiently and successfully. Get in touch with them to find out how they can ease the difficulties of trading across the globe.